My Personal Experience and Testimony by Lester Langdon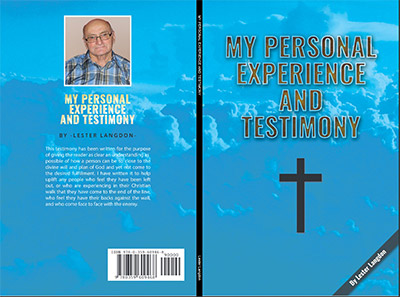 This testimony has been written for the purpose of giving the reader as clear an understanding as possible of how a person can be so close to the divine will and plan of God and yet not come to the desired fulfillment.
I have written it to help uplift any people who feel they have been left out, or who are experiencing in their Christian walk that they have come to the end of the line, who feel they have their backs against the wall, and who come face to face with the enemy.
Some history of the Pentecostal church in Cottrell's Cove Newfoundland, which was omitted from the archives of the Pentecostal Assemblies of Newfoundland, can also be found in this book.
~ Lester Langdon